Inflatable air track for Team All Stars in Spain
As one of the leading manufacturers of inflatables in China, we, Powerful Toys, have made lots of inflatable air tracks for gymnastics clubs and trampoline parks all over the world. It's our great honor to make inflatable air track in March 2016 for Team All Stars in Spain to boost their business.
The inflatable air track we made for Team All Stars is 9*2*0.2m. The material we used was the best 0.9mm PVC + DWF. According to Team All Stars' request, we put their logo on both sides of the inflatable air track by silk screening.
Team All Stars was very happy with the inflatable air track. They posted videos and photos about the inflatable air track on their website, Facebook, and Instagram. And we were very glad to see that.
Finished Product in our factory: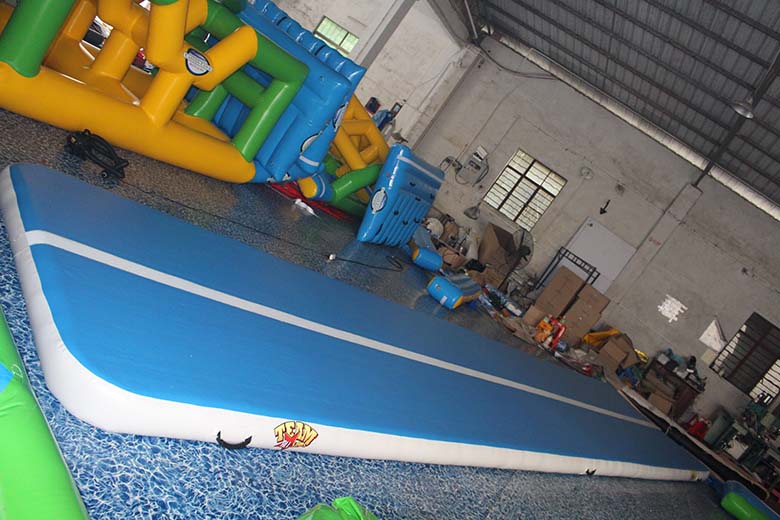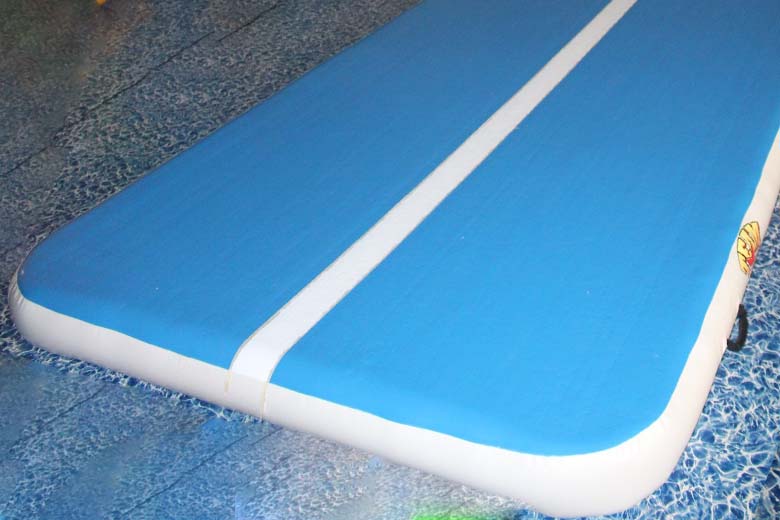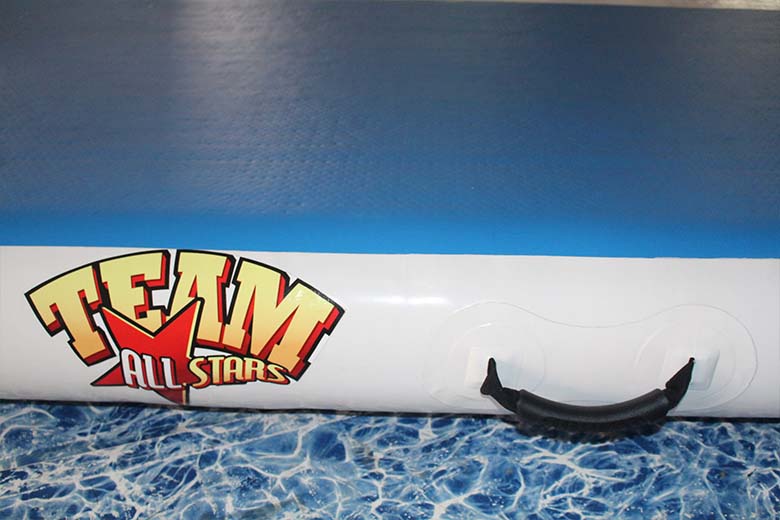 Details of Inside: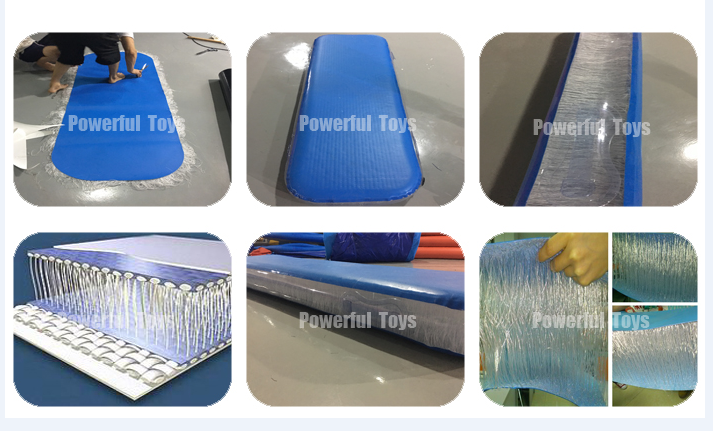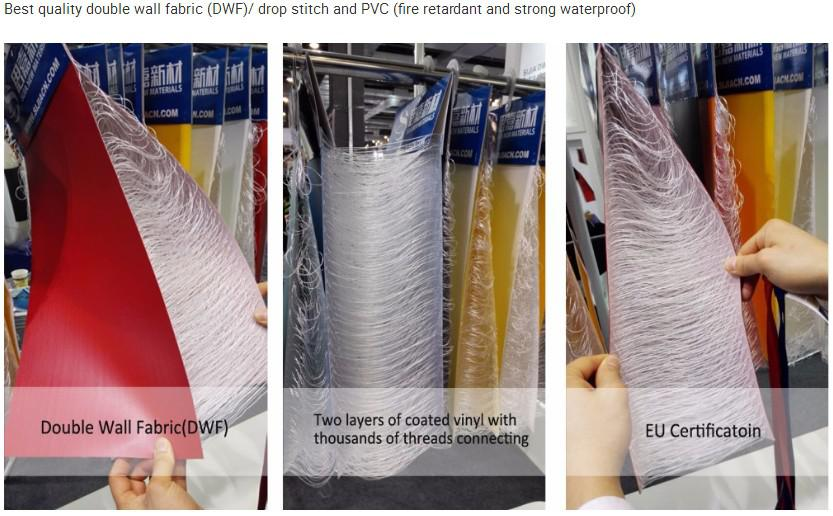 Advantages of our inflatable air track::
1. We use welding machine to seal the sides of the inflatable gym air track instead of gluing by hand, so it will not peel off.
2. We make reinforcement for all the seams, so our inflatable gym air track has better airtightness and greater durability.
3. Our inflatable gym air track is very flat at the 4 sides and corners.
* Surface is flat and harder which is perfect in use for the sportsperson;
* Professional like a tumbling floor, not like a bouncer for children;
* No disturbing noise during use;
* Less energy costs;
* No expensive high pressure fan needed;
* Lighter and more compact;
* Far higher pressure.
Feedback Photo from Team All Stars in Spain: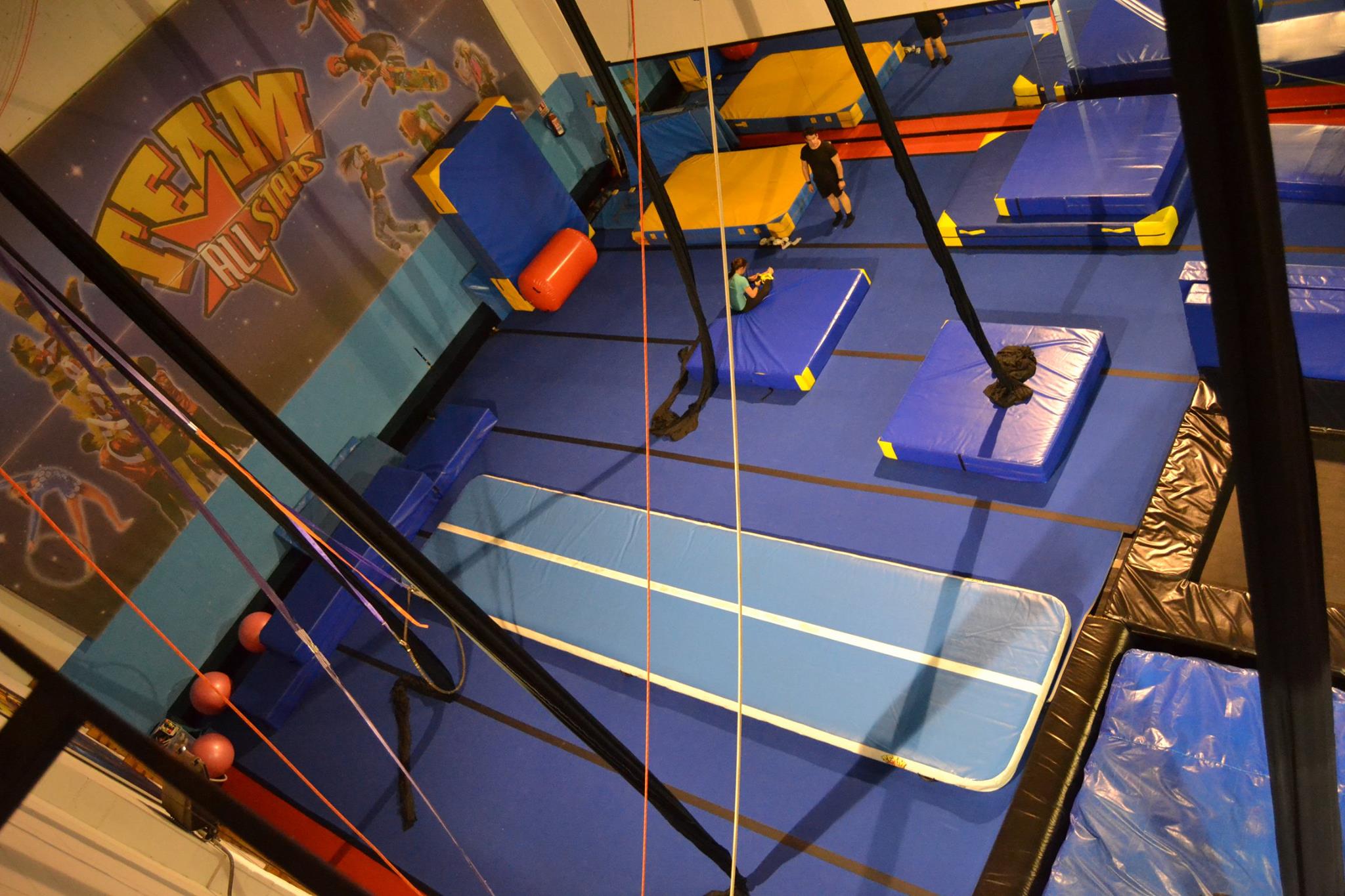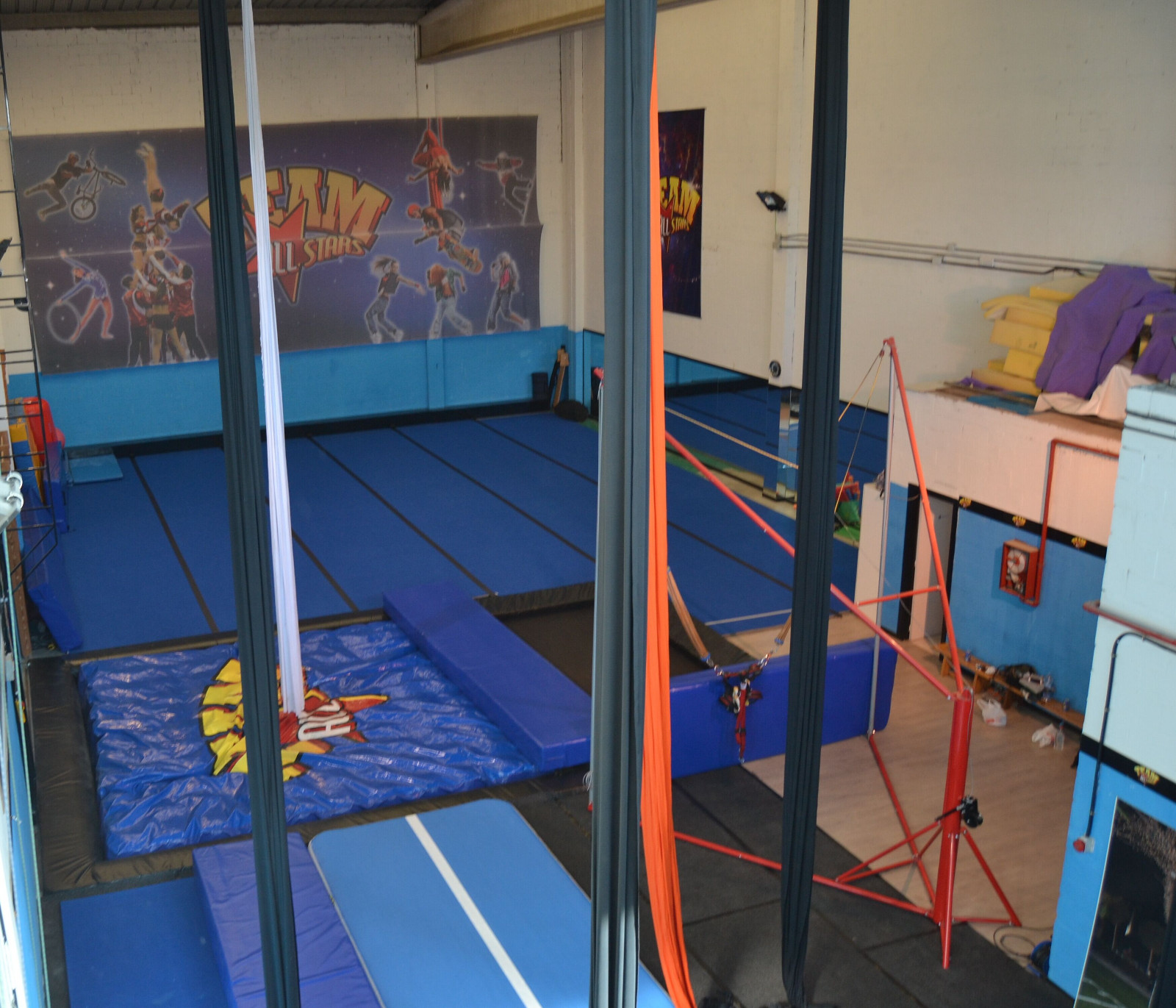 Feedback Video from Team All Stars in Spain:
We believe you will want to be as successful as Team All Stars when you visit their website, Facebook or Instagram. Come to us, and we will help you to make it come true.