Airbag for Russian Jumper
Jumper is a trampoline park in Kuznetsky, Russia. It provides trampoline for training and active recreation.
In 2015, we sold the trampoline park airbag to Jumper to replace the foam pit blocks. They are the first trampoline park to use our trampoline park foam pit airbag in Russia. It was a very big success attempting in Russia! It was very popular for kids and adults and for jumper's flip training and snowboard training, bringing so much business to their business as well as happiness to the players.
The foam pit airbag used for over 3 years so far, which is made with our high quality and durable PVC Plato material, still looks awesome with so many nice feedback pictures from them.
We are committed to providing high quality products and excellent after-sales service. We promise to provide 3 years warranty for our products!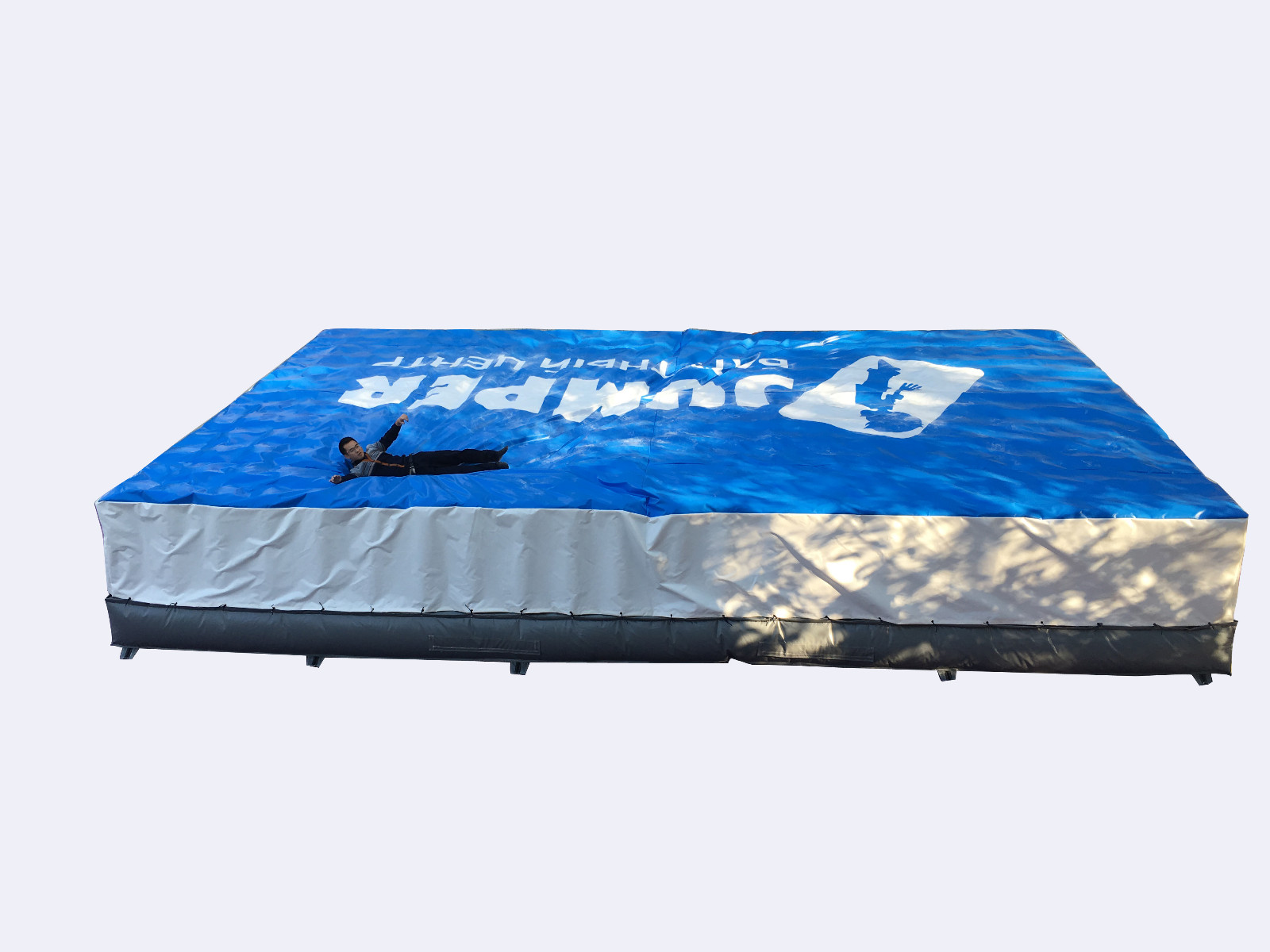 Provide 3D design for confirmation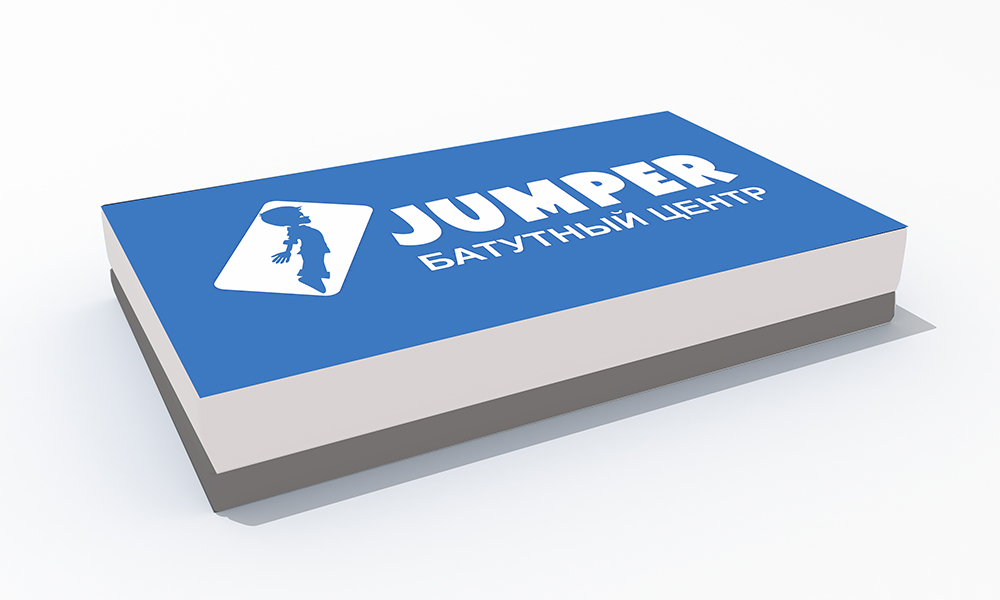 Video:
Key advantages of Foam Pit Airbag:
*Top cover sheet for your logo or brand printing for advertising use and protecting the air pillar chamber for reusable
*4 air pillars per m2 for a perfectly soft landing, absorbing impact individually and uniformly, and offering safety and softy landing experience
*Bottom air chamber to eliminate the possibility of ground contact and provide stability for a realistic landing
*Simultaneous landings of several persons possible
*No dust in your sports facility, saving clean-up cost
*No fire hazard because we use high quality flame retardant PVC material
*No catapulting effect because of the points between air pillars
*Can be used to standalone without a pit,suitable for indoor or outdoor use
*Can be moved and set up for different skill training
Disadvantages of foam pit block:
*High cost
*Need to clean up after a period of time
*Fire hazard
*A risk of inhaling the dust material
*Regular replacement
*Not soft enough
Application
For Child's growth development ,with waterproof,flame retardant,non-toxic material used,without any risk of inhaling the dust material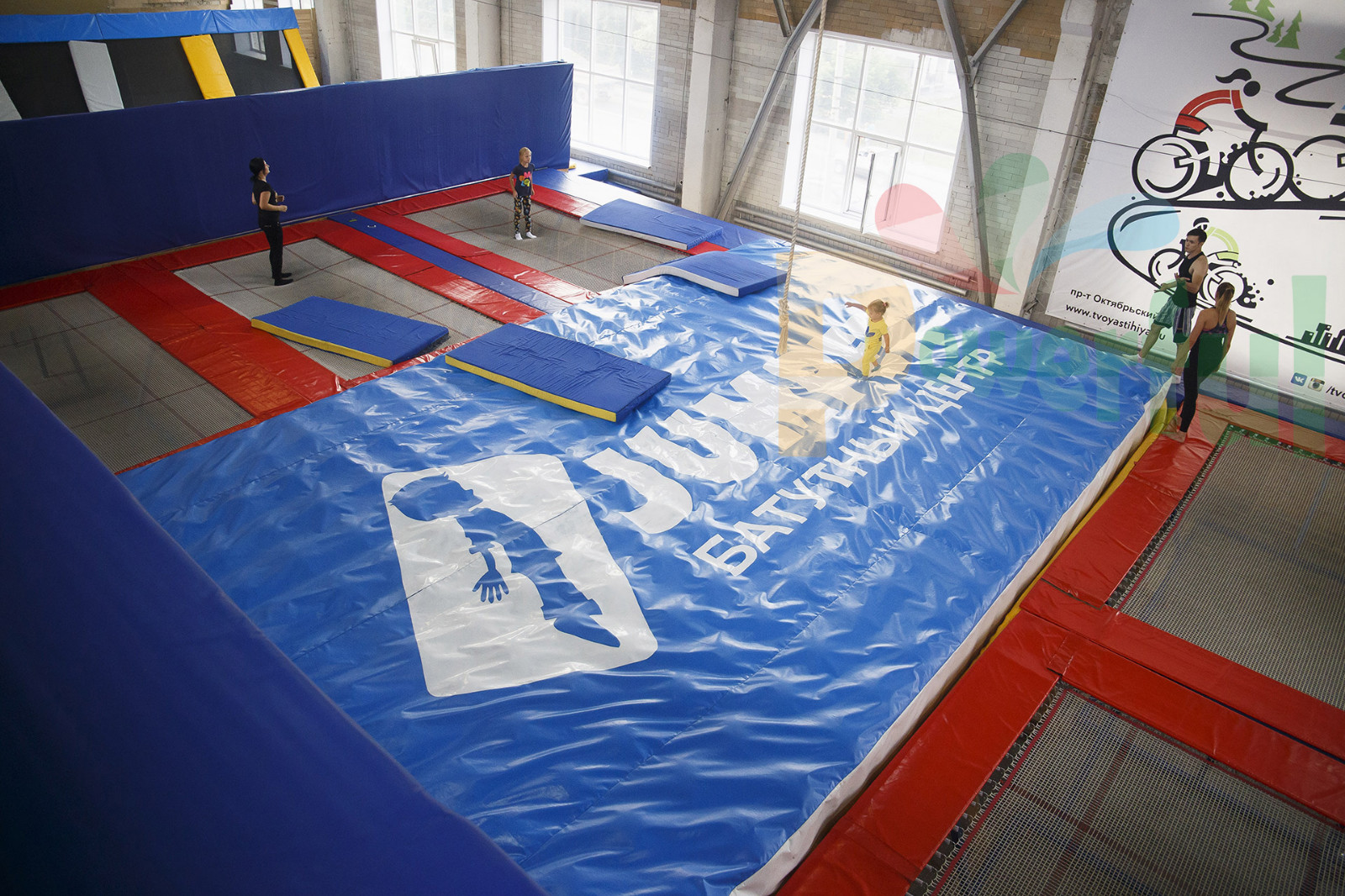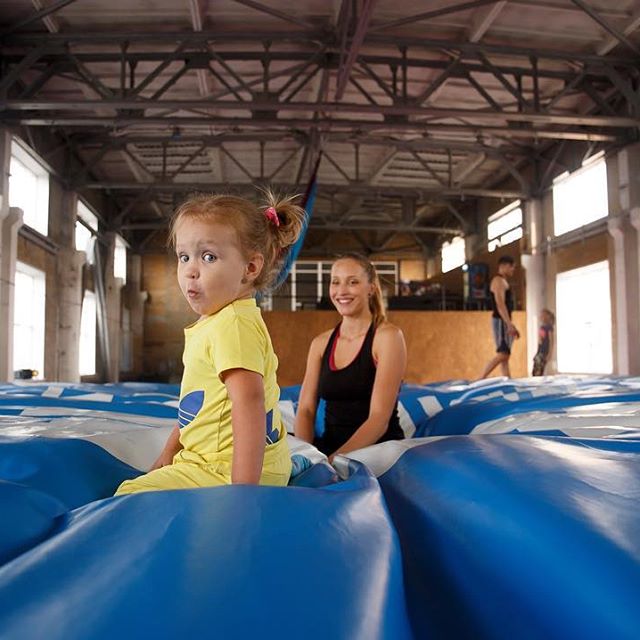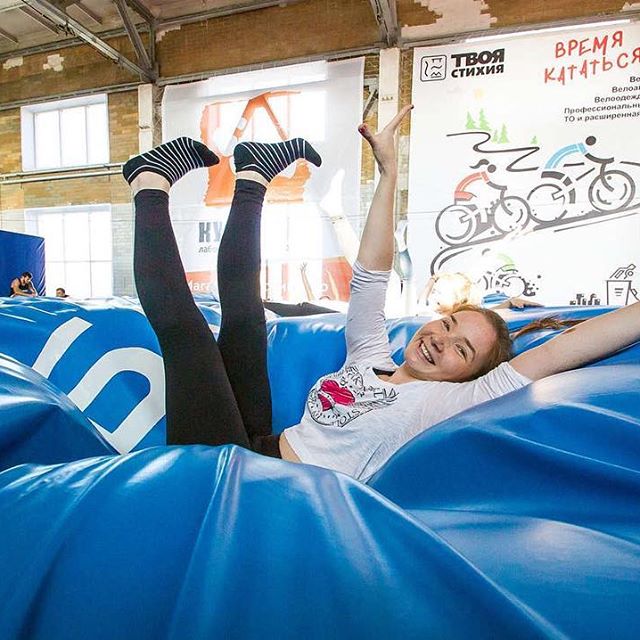 For snowboarders and skiers who want to do tricks on the slopes.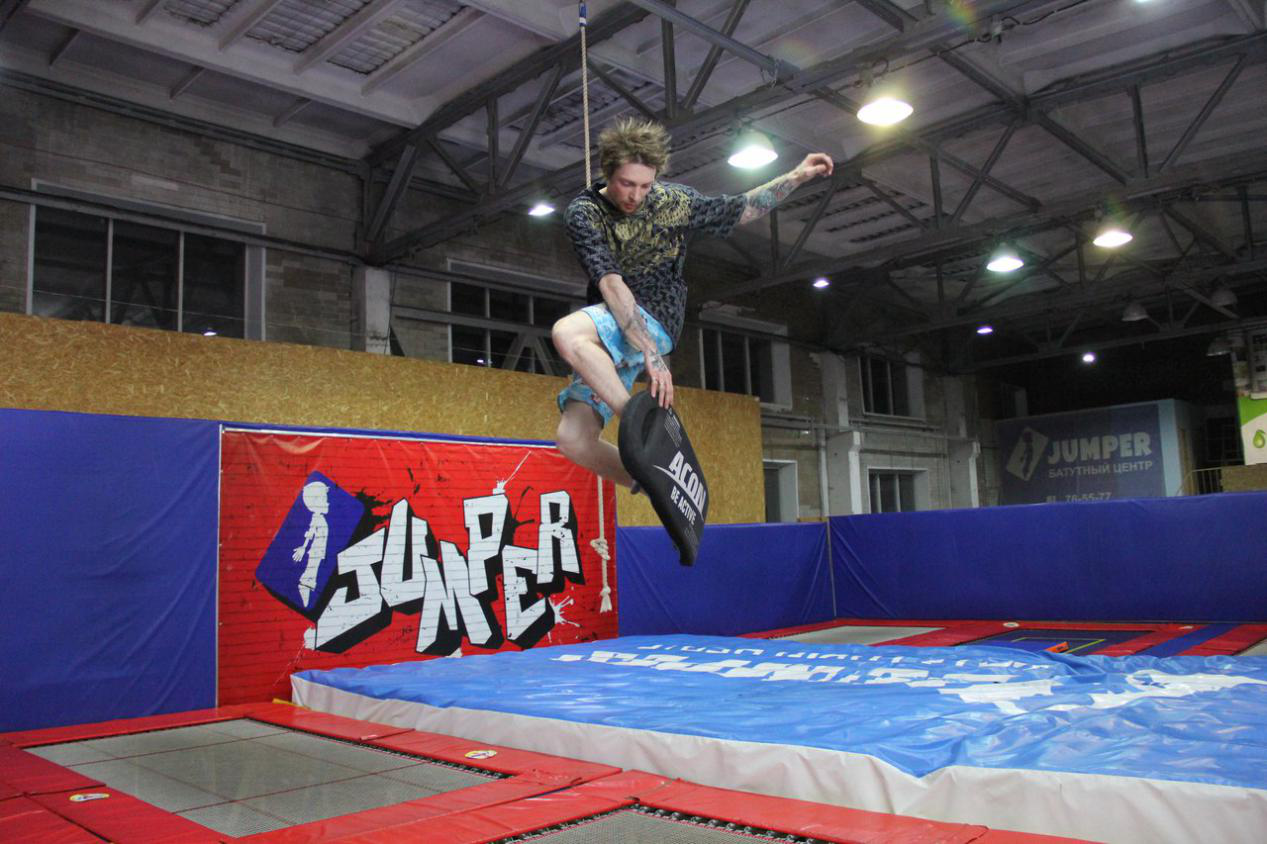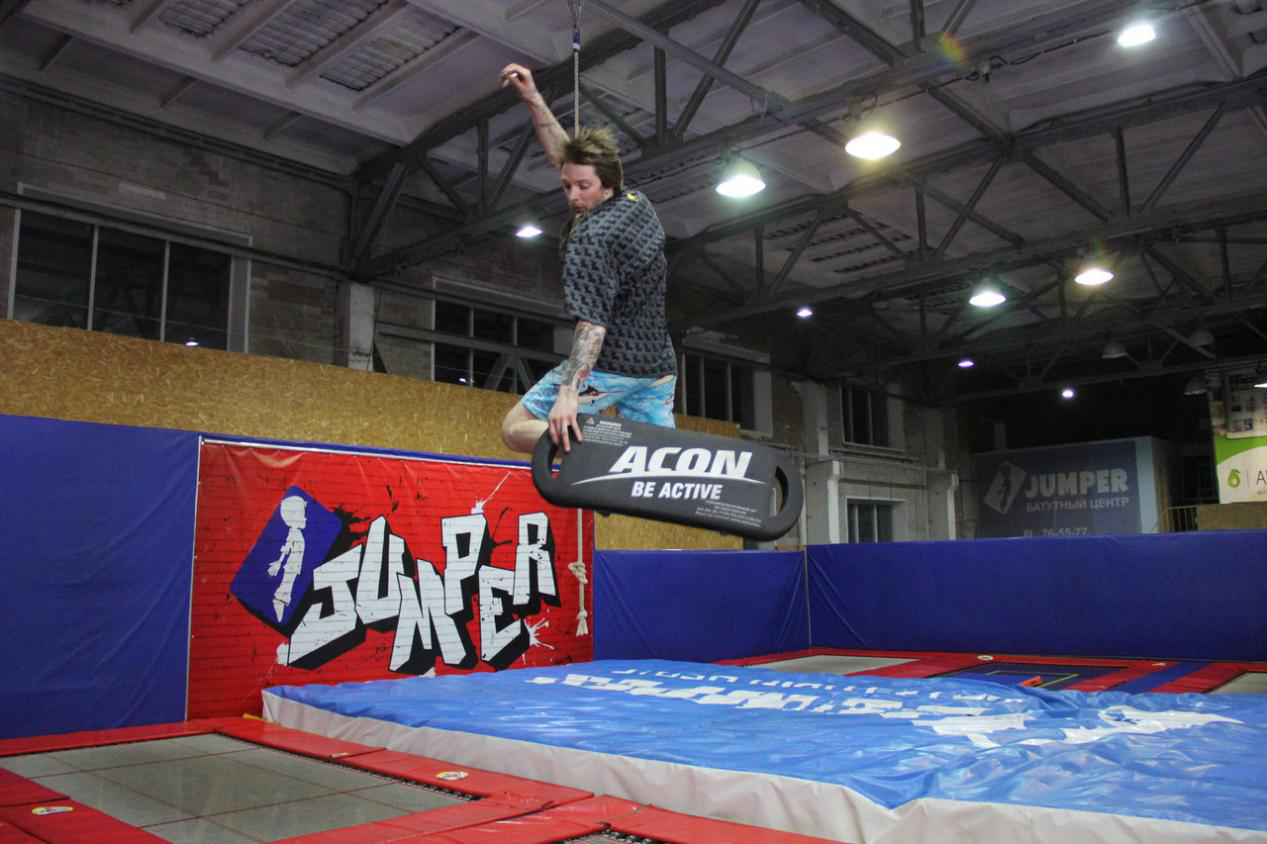 For adults' slip skills training, allowing simultaneous landings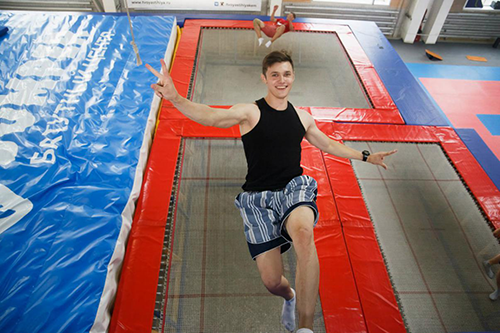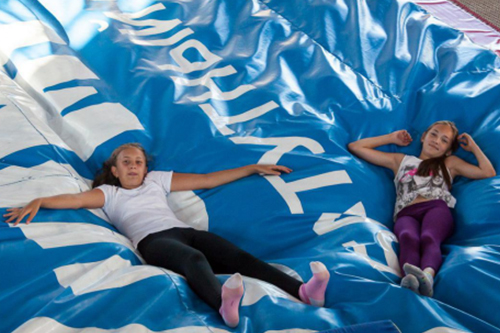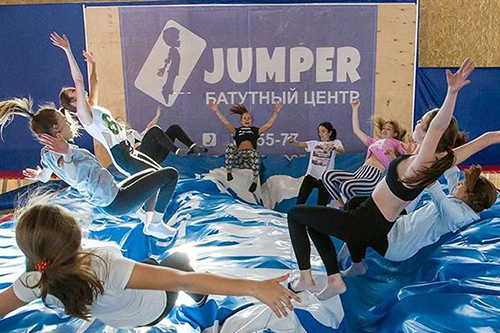 Would you like to get one to bring more fun in your trampoline park ?
Contact us for the best quality Foam Pit Airbag!